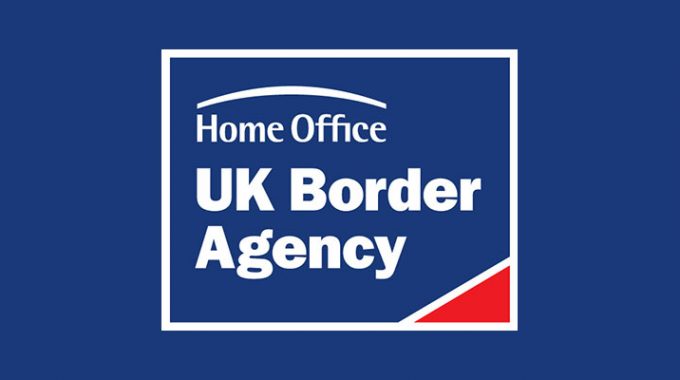 This blog will focus primarily on home applications that seek to regularise status based on family and private life; this includes long residence and cases involving medical treatment.
Home Office application procedures
We often hear from our clients how they do not understand or are frustrated by Home Office procedures, that they have been waiting a very long time for a decision and or their existing solicitor is not keeping them progressed. If you are dissatisfied with your current solicitor, then speak to them and ask them about your case. Make sure they have your current address as well and ask them for copies of any recent letters they have had from the Home Office or sent on your behalf.
The current regime is not an easy to follow step by step process. As the Immigration Rules change, so do many of the application forms and fees have been regularly increased with the additional requirement to pay the Immigration Health Surcharge (IHS).
Given the recent changes in the law, effective from December 2016, that allow the Home Office to certify Article 8 claims, meaning that, should your application be refused, you may not be given a right of appeal from within the UK. It is more than vital that you understand the process and that the application you submit is very well argued and supported by the best possible evidence. It is therefore essential to seek legal advice from a qualified practitioner who can go through the process with you and tell you what you can apply for and how. They can also make sure that your application explains why you should be given an in-country right of appeal. There is simply no room for weak applications to be submitted and to hope for the best. If you submit a strong application based on good legal advice, then if you are refused then you are better placed to seek judicial review of any proposed certification.
Always make sure that the relevant guidance for the application that you are making is read in full and that you understand what is required.
Always make sure that you download the correct version of the application form, so if you are currently considering applying for leave based on family life, then you use Form FLR(FP) valid from 21/12/2016 or as an EEA national seeking permanent residence you use EEA (PR) valid from 3/2016.
Even when the correct version of an application form is found you need to ensure that the IHS has been paid in advance online (logging on to pay the IHS can be confusing, and the various categories of an application must be understood) and correct payment details are inserted for the fee. Always print off the HIS confirmation of payment and add that to the documents you are submitting to support the application and make sure you add the HIS reference number to the initial part of the application form.  You must make sure that you complete every relevant section and look out for the bold lettering that flags up what is mandatory for completion. Never assume that the Home Office will make their enquiries if you fail to give enough detail.
The application forms are also lengthy and so after you have completed it make sure that you have signed all required sections. Very often it is easy to miss the biometrics questions in the middle of the form that also require a signature. If you are making an application based on your relationship with your partner, then make sure they also sign the relevant declaration at the back of the form.
Make sure that the passport photographs you submit are in the correct format. The Home Office provides guidance on this for you. Make sure they are up to date and recent.
Applications are routinely rejected as invalid because of lack of signatures or where sections remain incomplete or not answered at all.
The section that asks about criminal convictions and or civil judgements and national security is also exceptionally significant. You may think a caution or warning or not relevant, or a case that has not yet been tried but the questions are extensive so make sure you provide all the information that is requested.
Any supporting evidence that you provide should always be checked so that it is relevant to your application. If you are making an application based on long residence, then make sure you have enough documentary evidence to cover the relevant period. Look at the guidance on the type of evidence that is accepted by the Home Office so that you know what to submit. If you do not have enough evidence, then think about how you could obtain it so for example by writing to former employers or the HMRC for employment records. If you have moved to different addresses, then see if any previous landlord would be able to confirm your residence at prior addresses. If you have attended colleges or sought social services assistance or registered with a doctor, the again think about trying to obtain information from them. The application form does ask you if there is further evidence that you haven't been able to submit and why. You must weigh up how much you must begin with and whether you should make the application without the further evidence that you hope to have.
A detailed statement from you as the Applicant is very important. You can do this by working out how long you have been in the United Kingdom and then write down all the important events that have taken place here so that you can produce a diary of your life. If you have worked, then recall the employers, you for whom you have worked. If you have children, then write down when they were born, when they started school and the activities you have enjoyed with them as a family.
If you are separated from your partner, and you have children, then have you been having regular contact with your children?  If so can you provide photographs of outings with them or letters or cards, they have sent you? If you have any court orders allowing you to have contact with your children, then this will also be important evidence. If the family court proceedings are unresolved, then explain why and if you have a family law solicitor, ask them for a letter explaining the case. If social services have ever been involved with your family, then a letter from the social worker is also helpful depending on the circumstances of your case.
If you are unwell and have physical or mental health problems, then you must work hard to ensure that you a detailed letter from your doctor or hospital consultant. This letter should set out clearly what your health problems are, how long you have been receiving treatment in the UK and how often you need to see your medical team and what medication you take. You may want to obtain your full medical records from your GP as well.  If you receive any additional psychiatric or counselling, then a letter from the person you meet is also required and why it is important for that treatment to continue.
Letters of support from family and friends should always be supported by evidence of their immigration status so, for example, a certified copy of their passport. Their letters must be more than a plea that you be allowed to stay in the UK. They must explain how they know you, for how long and their interaction with you while you have been in the UK.  If they know of any reason why you could not live back in your country of origin, then they should explain this.
If you have children in the UK, then evidence of their immigration status is required as are their birth certificates. If the children are at nursery or school and you be involved with their education because you know their teachers or have attended parent's evenings, then letters from the school are helpful. If the children have any special needs at all or problems with their health, then this would also have to be evidenced with an explanation about how you help with their care.
Sometimes it may be worth considering obtaining an independent expert report from a psychiatrist or a therapist or independent social worker. We use approved experts that can be instructed by us to comment on your case. This would involve us sending them detailed instructions for them to provide an expert opinion on for example your mental health and what would happen to you if you were removed from the UK or what would happen to your family here if you were no longer in the UK. Before we do this, we would always consider contacting any treating doctor or consultant that you have, and we can ask them to address further aspects of your case based on our understanding of current caselaw on medical treatment cases.
Some applications require that you have passed an English Language Test so make sure you know if you have to do this and provide evidence of the test you have done and your certificates. You have to do a course by approved Home  Office providers.
Before you submit the application, it must be checked very carefully. There is a back page that allows using a checklist to help you make sure you have done everything that is required. Make sure you copy everything you send to the Home Office and that it is sent by recorded delivery and that you keep the recorded delivery number. There have been cases where clients have failed to keep copies of what has been submitted which can be very problematic when the Home Office is unable to locate the application.
If your application is rejected as invalid, then do not panic. You have ten days in which to rectify an error so make sure you understand why it has been rejected and correct it and return within the relevant time. This is particularly important where you may have had left at the time you submitted your application.
You should receive an acknowledgement letter in about three weeks. That can vary depending on how busy the Home Office is at any time. They will also send you a letter requesting your biometrics that you must provide within 15 working days of their letter. You provide your biometrics at any local main post office, and you need the original biometrics request letter for that process.  Make sure the Home Office know where you live and that they have an email address for you if you can. They sometimes write to you asking for more evidence, and they say when they want that evidence submitted. Make sure you note down these dates and send back what they need by that date. They can refuse applications where timelines are not met.
At Bajaria Solicitors we offer a complete service from initial advice to advising on merits of proposed applications, preparation and collation of evidence through to submission. We prepare detailed and through supporting representations that set out what your case is about and each item of evidence is itemised and explained. We then explain the law and any relevant arguments under the European Convention on Human Rights and why you should be given a right of appeal from within the UK.
If you have been dealing with the application yourself or and you have had previous legal advice then make sure you bring with you all prior letters and documents. If your previous solicitor has your file, then it is always easier for you to obtain your file directly so make sure you have settled any monies owing to them and then request your file. We can, of course, request your file directly but then can take longer and solicitors are entitled to charge fees for retrieving files from their archives as well.  We can go through any previous papers and work out very quickly the next steps to take. If we think you need more evidence, then we will tell you what it is and how we can assist you in obtaining it. If there are any urgent deadlines, then we will advise you on merits and deal with them immediately.
As we go on record as your legal representative, this allows us to deal with the whole case for you. You will need to sign an authority for us to send to the Home Office with your application and where you have had previous advisors the Home Office will only deal with us if they have written consent from you. We advise you when we hear from the Home Office and about biometrics and any additional evidence that the Home Office may want within certain timelines. We will correspond with the Home Office on your behalf and take your instructions at every stage and keep you updated. We can also advise you of any steps to take if there are serious delays in resolving the application and or requesting that your local MP intervene.  The type of delay that can be argued to fasten the process usually is where it has affected your health and supported by relevant medical evidence.
If you would like further advice from us, then please contact us, and we can provide you with an appointment within seven days or less.